Manage Main Menu¶
Working on the Quickstart? Get back to Step 5 here: Setup Content.
The main menu of your site is the primary navigation tool for your users. You can :
Re-order Menu items¶
Re-ordering menu items is as simple as dragging and dropping.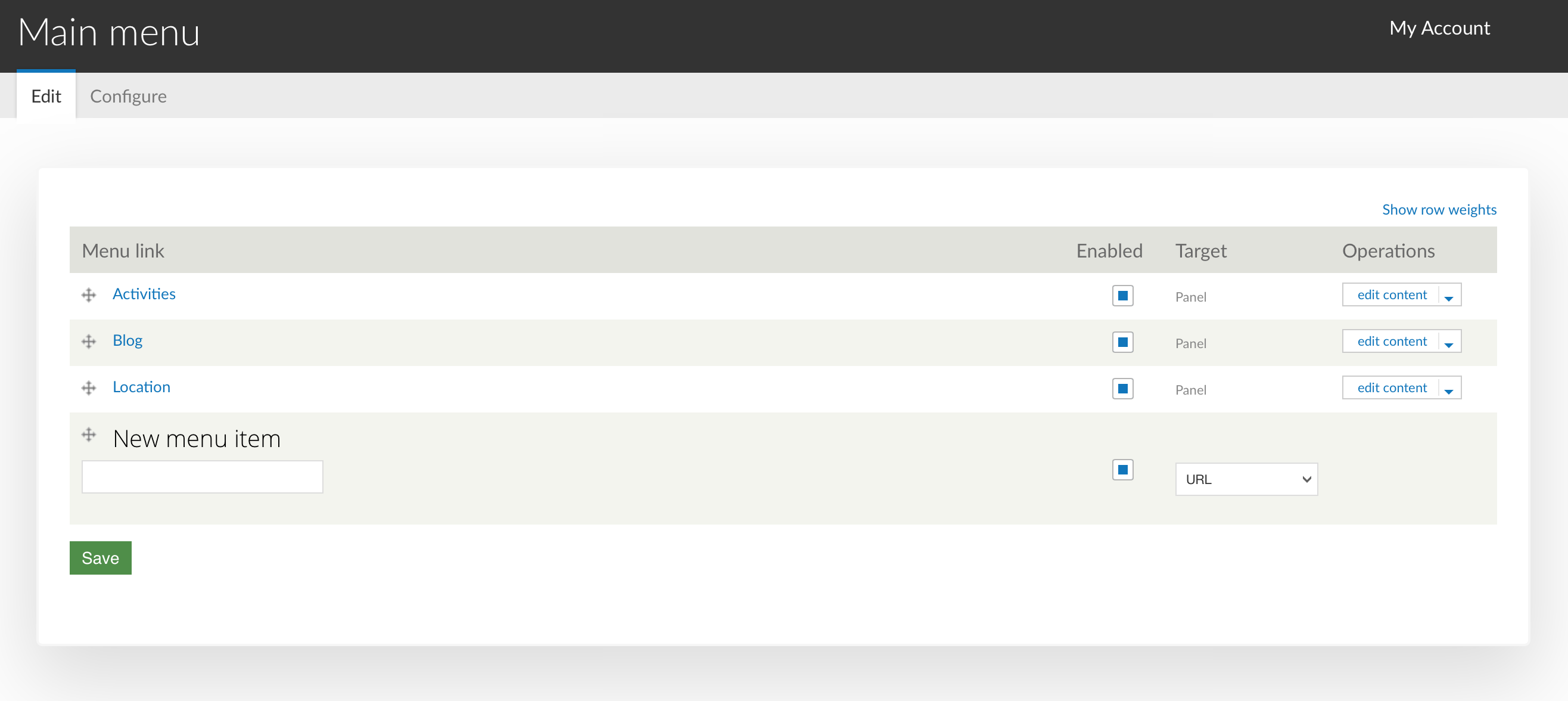 Click on the gray arrows next to a menu link, and drag it to a new position. Click Save.
Roomify for Accommodations supports two levels in the main menu. To make a menu into a sub-item, click on the gray arrow, and position it below, and to the right of the top menu item, as shown here: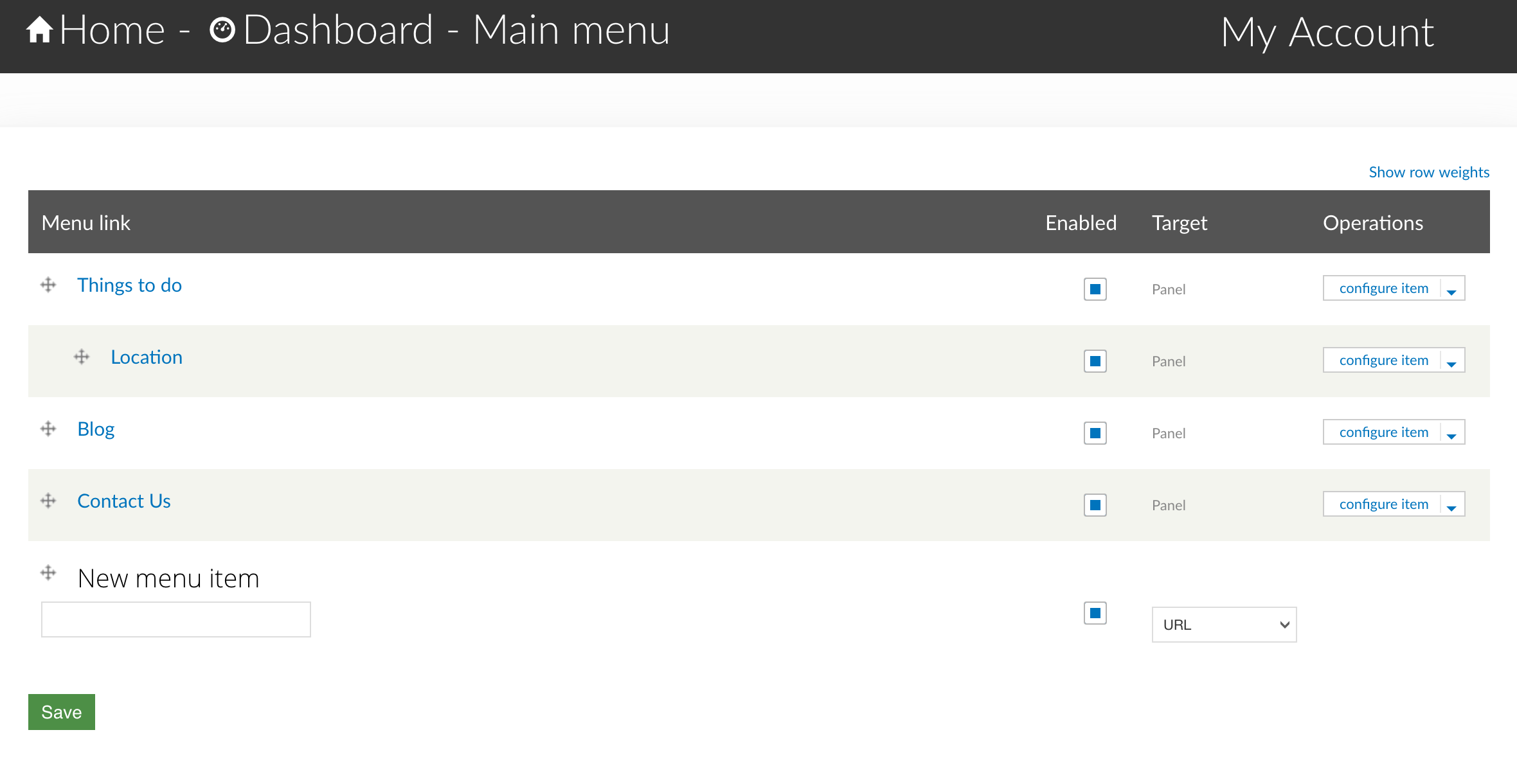 Create new menu items¶
Creating a new menu item is easy! Type in the name of your new link in the box, (for example, in the image, the new menu link is New menu link), select the appropriate target, and click Save.

There are several choices available when creating a new menu link:
Delete a menu item¶
To delete a menu item, click on the arrow in the Operations for that link, and select delete item. You will be presented with a confirmation screen. If you actually wanted to delete the menu item, click on Confirm, otherwise you can cancel the deletion.